We really know the area
We started our real estate business back in 2015 and made sure we as owners/directors of the business lived in the area.
We concentrate in Mt Hawthorn and the surrounding suburbs, North Perth, Tuart Hill, Yokine, Joondanna, Leederville, Glendalough, Wembley and Dianella. We are very familiar with these areas and have staff who have worked in these suburbs up to 18+ years. Some of these suburbs are diverse in culture as well as age and different types of property.
We know the local schools, shopping centres, parks and what public transport routes are close by. Our main aim is to know you as well, as it is our goal to help you on any of your real estate transactions whether for a sale or rent in a suburb well known to us.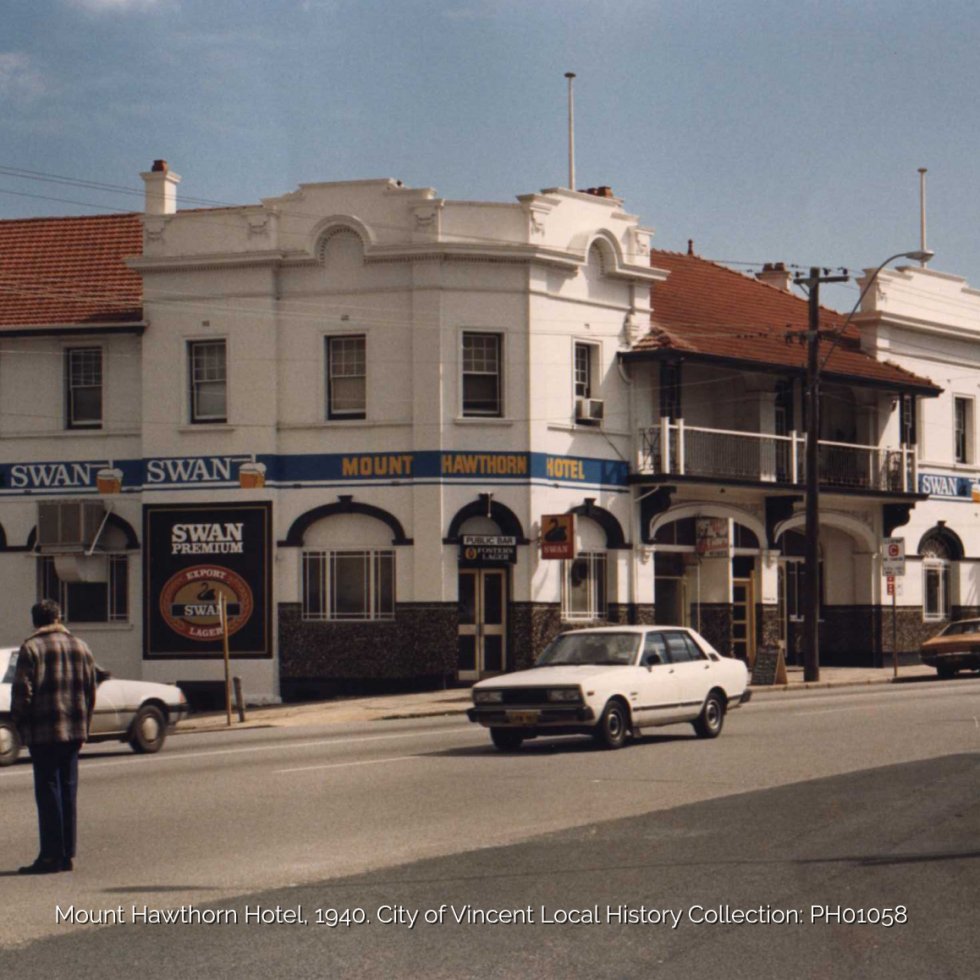 Mount Hawthorn
Close to Perth City, but removed enough to maintain its own suburbanised charm, Mount Hawthorn is a suburb lined with elegant townhouses and heritage buildings. Beautiful and laid back, Mount Hawthorn is a personable suburb that provides residents with an inner-city lifestyle with a yesteryear allure.Life in Mount Hawthorn With numerous cafes and restaurants within walking distance, there is plenty to do within the suburb without being overloaded. The social scene offered up by Mount Hawthorn includes The Paddington Ale House, The Jazz Cellar and The Cabin, while your shopping needs are taken care of with Henry & Oliver Co and The Annex. There are local parks, a moving war memorial at the Anzac Cottage, which was built in 24 hours back in 1916 and various primary schools.
Joondanna
The first of the northern suburbs which were born in the post War period of the 1940s was Joondanna. Originally named Joondanna Heights, Joondanna was chosen after the Perth Road Board launched a competition to find a suitable name in 1939. The competition was won by Mrs A Curtis of Donnybrook who suggested Joondanna as this was the name given by a Mr. Banks to his property. He is believed to have been the first settler and owner of land in the area.Life in Joondanna Joondanna contains a number of small shops to cater for daily grocery needs. The largest park within the region surrounds the water tower on Roberts Street and Albert James Park also provides for passive recreation. Joondanna also contains a primary school and a home for seniors.
Leederville
Quirk and character permeate throughout the suburb of Leederville. Situated three kilometres outside of Perth, the urban and decidedly retro suburb is a honing beacon for free-thinking creative types. Always alive and brimming with energy, Leederville is a magnet for the city's cultural vanguard.Life in Leederville Everything from coffee houses to fine dining experiences, art house cinemas and vintage boutiques are on offer in Leederville. There are plenty of places to have a few drinks, most notably at The Leederville Hotel or The Garden. Luna Palace Cinemas provides an old school ambience for soaking up an authentic cinematic experience, while just down the road are fantastic burger joints, restaurants and an award winning pizzeria, Little Ceasar's. Other features include Leederville Oval, Leederville TAFE, Leederville Train Station and the Oxford Reserve.
Yokine
Yokine's primary growth period began after the Second World War with development almost fully complete by the late 1970s. Yokine's property landscape reflects this 30 year period, with everything from brick developments, to timber-framed houses, international homes and even modern architecture lining the streets.Life in Yokine Parks and reserves are a dominant aspect of Yokine, with facilities for lawn bowls and tennis, as well as sporting ovals and a community recreation centre within these public areas. The Western Australian Golf Club is a defining feature of the suburb for residents and visitors alike. Also of note are two local schools, a senior campus, and Dog Swamp and Flinders Square shopping centres.
Dianella
Dianella is a large established suburb that experienced its most significant development during the 'boom' years of the 1960s. Characterised by a variant range of home styles, Dianella has everything from modest post-war dwellings to expansive, contemporary double-storey homes dominating its landscape.Life in Dianella The Dianella Regional Open Space is a significant fixture of the suburb. Located in the heart of Dianella, the space is a landmark of the community providing locals with numerous recreational opportunities and includes a community centre, tennis courts and a soccer field. The suburbs main shopping centre is the Dianella Plaza, however there are a number of other small shops throughout that cater to basic retail requirements. Also in Dianella are several schools, a public library and a senior citizens centre.
North Perth
Close to three kilometres from Perth sits North Perth. Home to more than 8,700 people, the inner-city suburb offers a genuine suburban environment with plenty to do, see and eat. The main streets of North Perth are impressive in their diversity, with restaurants, retail facilities and entertainment venues all within the suburb. The properties in North Perth are characterised by a charm of decades past, with many having undergone renovations over the years. Life in North Perth Equipped with a multitude of delicious restaurant experiences, North Perth has a dining choice to suit any budget. The Rosemount Hotel is a notable icon of the suburb and a must-see for fans of live music with both home-grown talent and popular acts regularly featuring. Other features of note include the North Perth Town Hall, Beatty Park Leisure Centre, Woodville Reserve and Hyde Park.
Locals like you
Our team have either worked, lived or currently live in the one of the suburbs close to our office.
They are all aware of what Mt Hawthorn provides with its pleasant lifestyle of many cafes, restaurants and specialty shopping precinct.